Since January 2014 DOGE has had a monthly restaurant club. Once a month, DOGE will make dinner reservations at unique Chicago establishments. This is a great opportunity to catch up with people and meet new people while trying delicious food.
Becoming a member of the RC will cost $10 for the year.  DOGE will work with restaurants to get the group discounts or complimentary appetizers.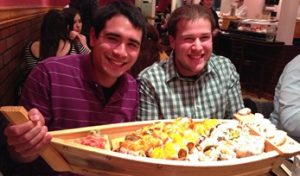 If you are interested, please send an email to RC@dogedaily.com and you will be contacted with details.